You are here:
Sculptural fairytale paradise
Characters from fairy tales and fables in the open air all year round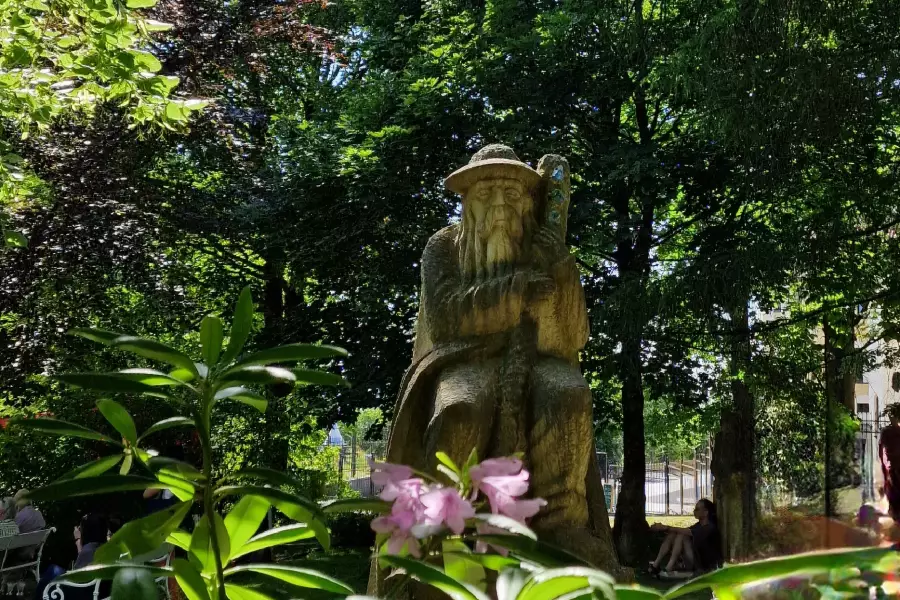 The sculpture fairytale paradise was created in 2005 with the kind contribution of the Karlovy Vary region and the city of Mariánské Lázně.
This year, the sculpture camp of the students of the Secondary Technical School of Sculpture and Stonework from Hořice was held for the first time under the leadership of academic sculptor Michal Moravec, and it has become a tradition that not only helps students transfer the knowledge gained through study into practice and show visitors to Krakonoš hill what sculpting techniques look like .
The sculptural fairytale paradise should bring lessons, but mainly a place for the development of both active and passive tourism. The possibility of enjoying free time in a non-traditional way and thus freely connecting to the Boheminium park. There is no entrance fee, and the Sculpture Fairytale Paradise is freely accessible all year round, it is practically a unique open-air gallery.