Chateau and castle Bečov nad Teplou
The town of Bečov, whose history dates back to the 13th century, is located in the valley of the Teplá river. Its dominant feature is the complex of the originally Gothic castle and Baroque chateau.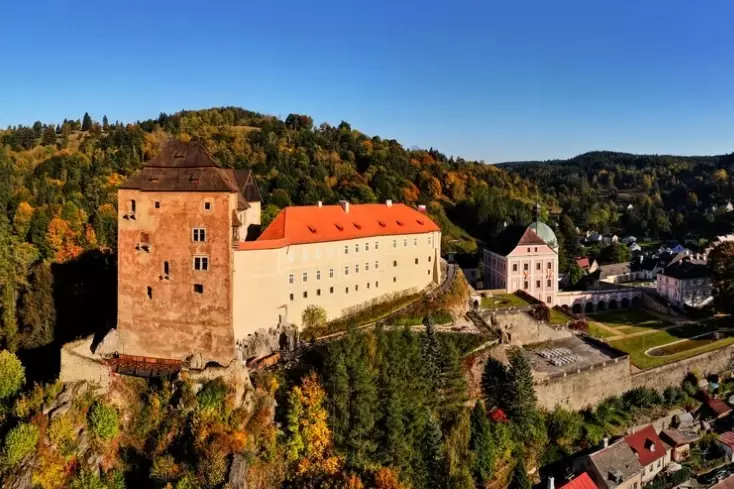 The real gem of the Bečov castle is the unique Romanesque reliquary of St. Maura from the 13th century, one of the most valuable jewelry monuments in the Czech Republic. The reliquary has an exciting history - it was considered lost for a long time and was only found in 1985 under the floor of the castle chapel. In the 1990s, it was expensively restored.